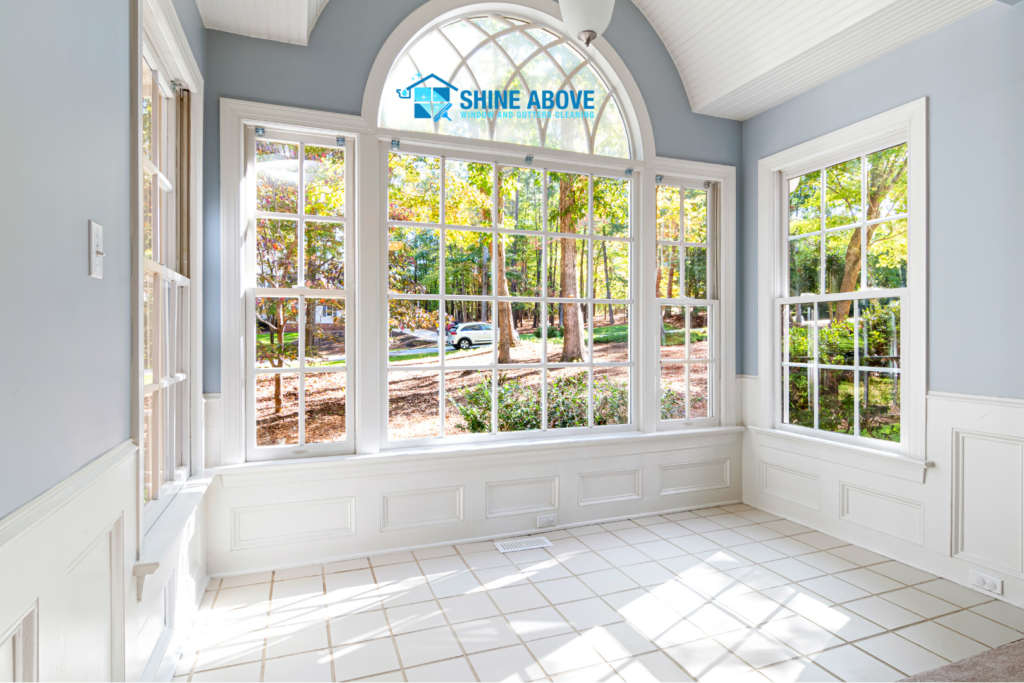 When it comes to selling a home, first impressions are everything. A well-maintained and clean home can increase the chances of a successful sale. However, many homeowners overlook the impact that clean windows can have on potential buyers.
Statistics & Psychology Behind
According to a survey conducted by the National Association of Home Builders, 90% of home buyers consider esthetic windows a desirable feature in a home. Additionally, a study by the Real Estate Staging Association found that clean windows can increase a home's perceived value by up to 10%.
Clean windows can play a vital role in shaping a buyer's perception of a home, and their decision to purchase it. When a potential buyer sees dirty, smudged, or streaky windows, it can immediately create a negative impression, leading them to question the overall cleanliness and maintenance of the property. It may also suggest to the buyer that the seller has neglected the home's maintenance, which could cause them to question the property's overall value.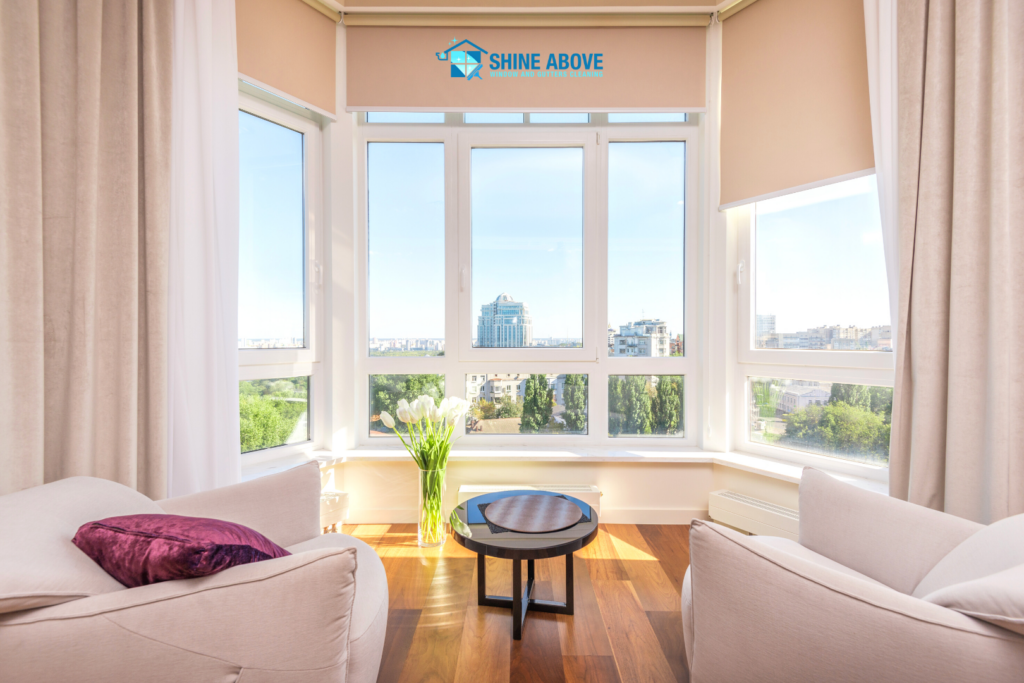 On the other hand, sparkling clean windows can create a positive impression, and make the home feel well-maintained and cared for. Clean windows can let in more light, making a home feel brighter and more spacious. Additionally, the outside view from clean windows can create a sense of openness and possibility, as opposed to a view obstructed by grime and dirt, which can create a feeling of confinement and limitation.
Psychologically, clean windows can also help a buyer feel more relaxed and at ease during a showing. The presence of natural light can create a more positive and welcoming atmosphere, while also allowing a buyer to better visualize themselves living in the home. The cleanliness of the windows can also suggest to the buyer that the property has been well-cared for, giving them more confidence in their decision to purchase.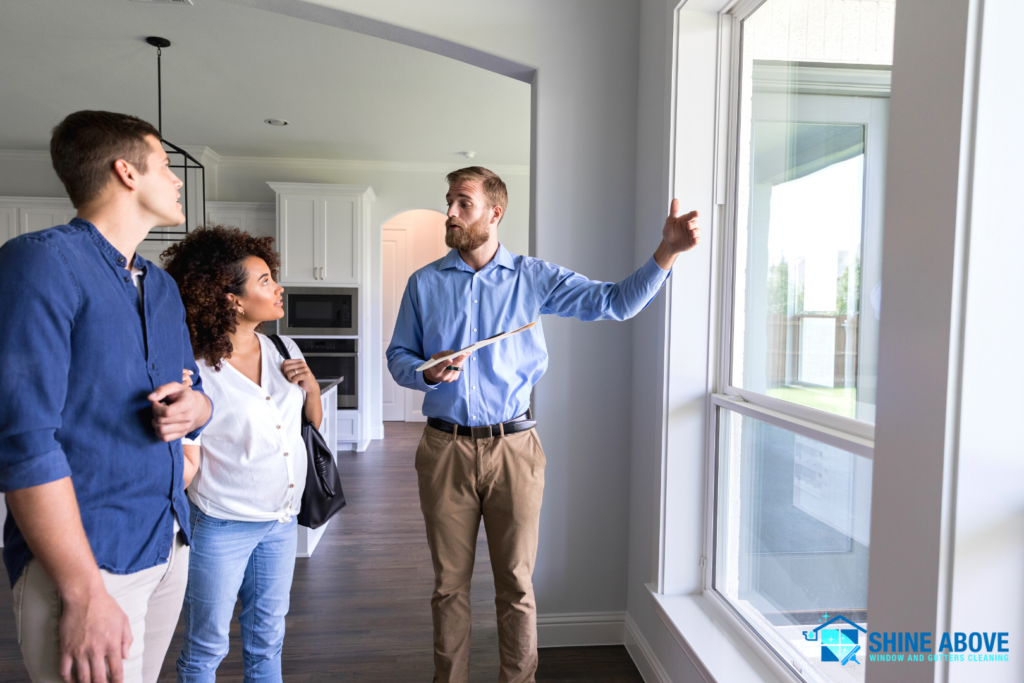 Easy Ways to Keep Windows Clean
Keeping windows clean is essential for maintaining a home's overall appearance. Some methods for keeping windows clean include using a mixture of vinegar and water to get rid of the debris; using a squeegee to prevent watermarks; and regularly wiping down windowsills and frames. It's important to avoid using abrasive materials or harsh chemicals that could damage the glass or frame.
However, many homeowners struggle to find the time and resources to keep their windows clean, especially in hard-to-reach areas or for homes with multiple stories. That's where a professional window cleaning service can help.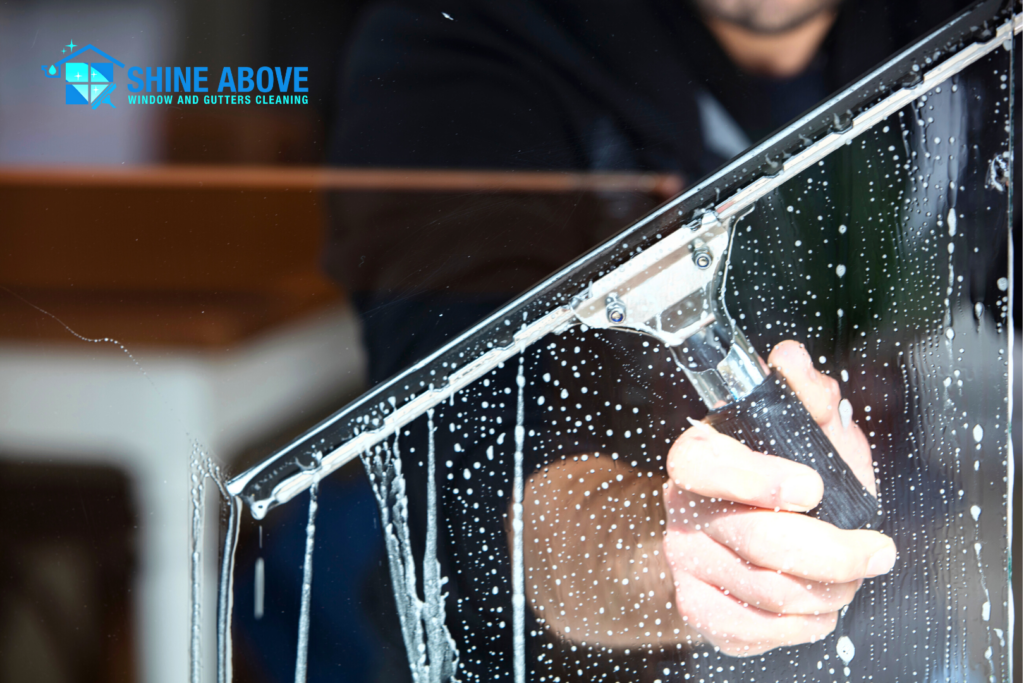 Window Cleaning Service
At Shine Above Window & Gutters Cleaning, we understand the importance of window cleanliness in making a positive impression on potential buyers. That's why we offer a professional window cleaning service that can be customized to meet your specific needs.
There are several benefits to choosing our professional window cleaning service, including:
Time-Saving: By hiring a professional window cleaning service, you can save time and energy that would be spent on cleaning your windows.
Improved Aesthetic Appeal: Clean windows can significantly improve the aesthetic appeal of your home, both inside and out.
Enhanced Safety: Our trained professionals have the equipment and expertise to clean even the most hard-to-reach windows safely.
Increased Home Value: Clean windows can increase the perceived value of your home, making it more attractive to potential buyers.
Contact us today to learn more about our window cleaning services and how we can help you make a great impression on potential buyers!