Our Services
Edmonton's Gutter Cleaning, Pressure Washing, & Window Cleaning Experts
The Shine Above Window & Gutter Cleaning is here to meet and exceed all of your house detailing and exterior cleaning needs. We'll take your property a shine above!
Service Areas
We proudly serve Edmonton and the surrounding areas.
Our team of trained technicians provide window washing, gutter cleaning, and eavestrough cleaning in St. Albert, Edmonton, Fort Saskatchewan, Stony Plain, Spruce Grove, Sherwood Park, Sturgeon County, and Beaumont. If you don't see your location on this list, don't stress! Give our Customer Success Team a call and we'll see what we can do for you.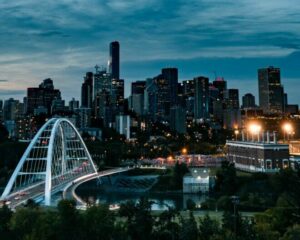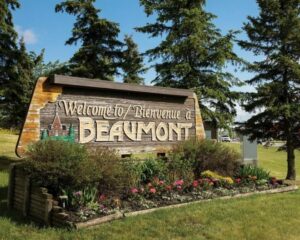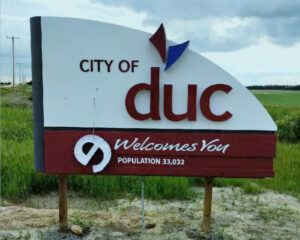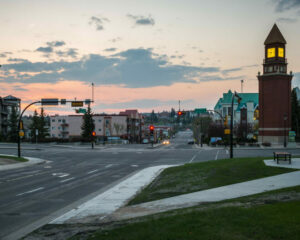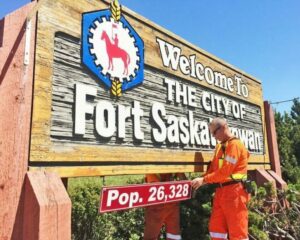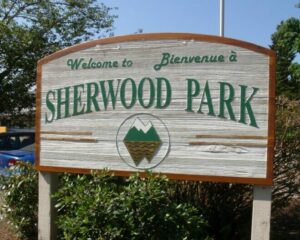 Testimonials
See what our valued customers have to say about our services.
"Service: Window washing Positive: Professionalism, Punctuality, Quality, Responsiveness"
"I was so impressed with the friendly yet professional attitude of everyone I dealt with.``
"I was very pleased. Would highly recommend. Services: Interior & exterior window cleaning, Window washing"
"I appreciated the ease of booking. They were great to deal with and very accommodating."
Prevent expensive damages
Book your pressure wash and window cleaning appointment today!
Do you provide free quotes?

Yes! We provide free quotes for all of our services for each customer.

Are you WCB covered and insured?

Yes! Our team is WCB covered, insured, and bonded to keep your property and our team safe.

Do I have to be home during my service?

You only need to be home during your service if we are cleaning the interior of your windows! Otherwise, we can come and go for exterior services no problem.

How can I pay for my services?

We accept most major credit cards, e-transfers, cheques, or cash. If you feel more comfortable, you can call in and we can process your payment immediately as a certified prepaid contractor.

How often do I need to get these services?

We suggest having these services done professionally at least twice a year: once in the springtime and once in the fall. However, specific needs may vary.

What do your services cost?

We provide individualized pricing for each of our services. Rather than a set rate, personalized cost allows us to provide the most accurate, cost-effective quotes for our valued customers. Chat with our team for your free quote!
How long do your services take?

Appointment times depend on the size of the home or building, the desired services, and more. On average, our appointments are about two and a half hours.

Does the weather affect my services?

Yes. Weather affects our services because of safety and quality of service. It is unsafe for our crew to be on a roof during rainy, snowy, or other unpleasant weather conditions. Additionally, rain can have a negative effect on window washing. However, we'll always get your appointment rescheduled as soon as possible. If you're unsure about weather during your upcoming appointment, give us a call. We'd be more than happy to answer your questions.

How do I prepare for my appointment?

For all of our services, we require access to an outdoor water source. For interior window cleaning, we'll just need you to let our crew in and out of your home.

How do I know when my gutters are clogged?

Sagging, leaking, overflowing, and mold are all signs of clogged gutters. Make sure to get them cleaned out ASAP if you see these signs to avoid damage to your home!

What happens if I don't get these services done?

Failure to get professional window cleaning, gutter cleaning, or pressure washing services done can result in thousands and thousands of dollars of damage to your home. By getting these services, you can avoid roof damage, foundation damage, window damage, and more!

What PSI do you use for pressure washing?

We customize the PSI (or pressure) depending on what we are cleaning. We always test the pressure to ensure that our pressure washing will not damage your property or belongings.
Subscribe to our newsletter
Join our monthly newsletter for updates, offers, and more from the Mosaic Home Services Group of Companies.