In case you haven't noticed, last week, we launched our brand new website! Shine Above Window and Gutter Cleaning was founded in 2019 and we have been working since then to constantly improve.
Customer experience is incredibly important to us. From your first experience with our brand, all the way to your window cleaning, gutter cleaning, or pressure washing appointment, we want you to enjoy every moment. Our website is an important part of a lot of our customers' journeys with our brand and we wanted to take it to the next level.
Home Page Before & After Pictures
Let's take a sneak peek at what our old website looked like…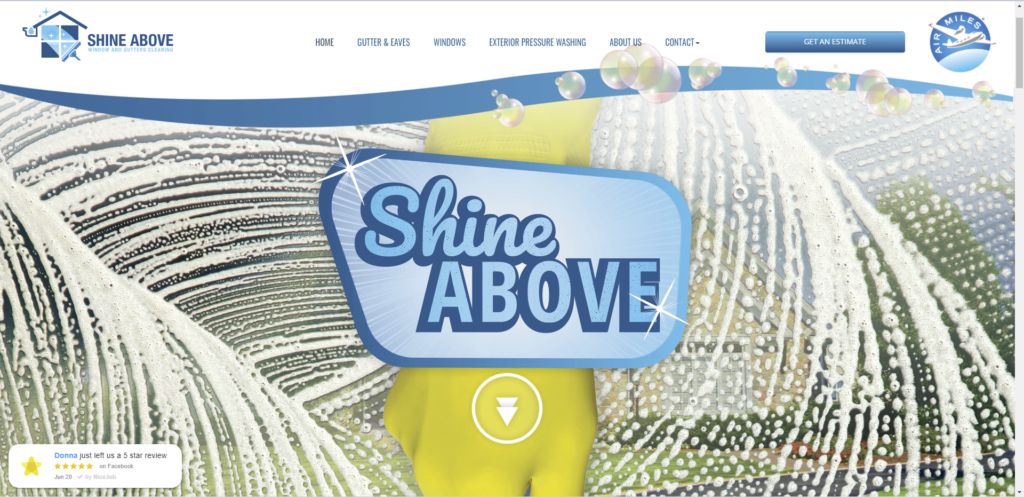 Not terrible but… not the best overall user experience by any means.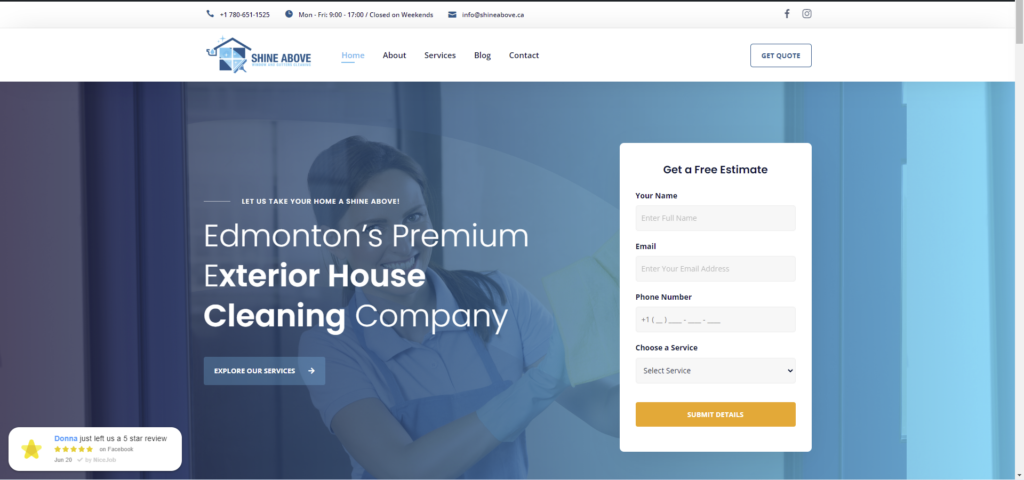 Here we are today! We went for a cleaner, simpler look on the homepage to make all of the information easier to process.
Service Pages
Another thing that was really important to us was giving us much information as possible about our service offerings. We wanted to make sure that you, our amazing customers, could find answers to all of your questions online.
Not only did we want this information to be accessible, but we also wanted it to be digestible and straightforward to find. We structured each service page to provide information about the following:
what our service is
our service locations
what the service includes
what kinds of buildings/properties we offer the service for
benefits of the service
cost and pricing of the service
and why our team is the best to hire for the service!
Service Page Before & After Pictures
So, a page that used to look like this: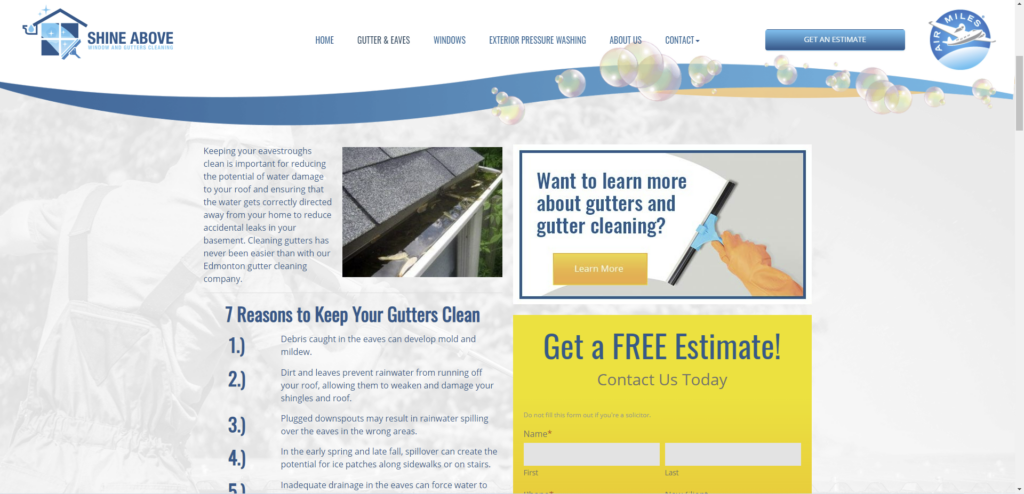 Now looks like this: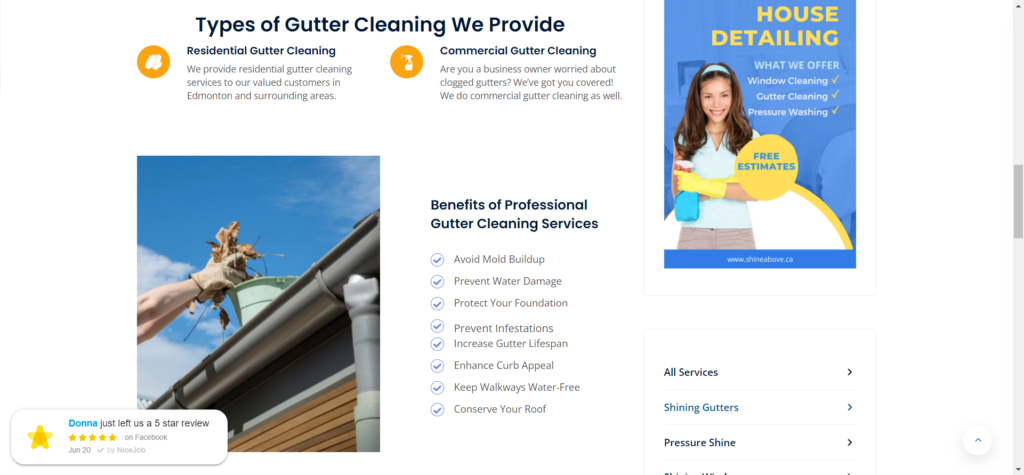 Our in-house marketing team has been working hard on this website for a while and we've all really enjoyed seeing it come to fruition! From design to information to overall user experience, we hope that this website is significantly more useful and enjoyable to use than the last.
Please feel free to share your thoughts about the new site with us over on our social media pages:
Facebook — Shine Above Window and Gutter Cleaning
Instagram — @shineabovewindowsandgutters
LinkedIn — Shine Above Window and Gutter Cleaning